My paintings have transformed themselves from representational to abstract works in the last year. The new work has been an awakening, revealing the inner spirit of my heart. The paint moved from palette knife to canvas releasing the paint to tell its own story. My hand held the energy from within as the mixing of paint colors ignited and nature's beauty emerged.
Ruth Andre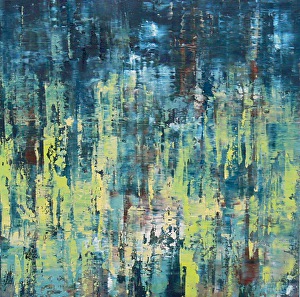 Paintings inspired by the creek where I live.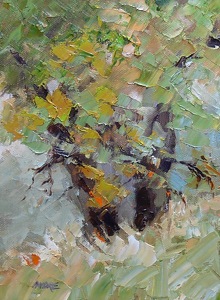 My home is in the northern California foothills. I live in a small valley with a creek that guides the way between the tall mountains. The landscape is there to paint its endless views. It is quiet and still and always beautiful no matter the season.
Ruth Andre